Why Apcela
We build cloud-optimized networks for your business … and we love it. Helping organizations transition to the cloud, adopt software-defined technologies, and transform their entire business is what we were made to do. And we are really, really good at it. Here's why.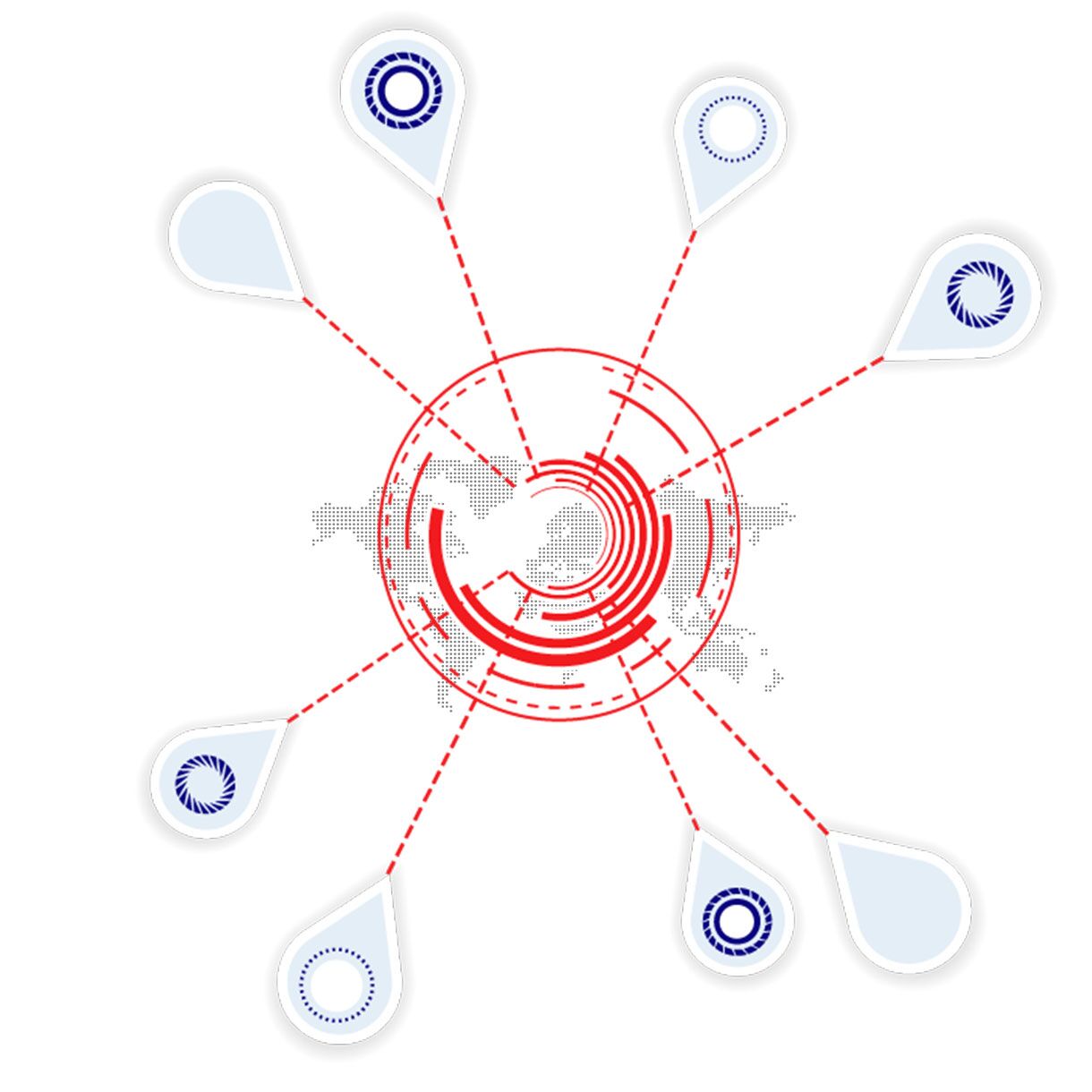 Data Centers in the Cloud
At the center of Apcela's solution is our proprietary AppHub, a virtual data center in the cloud. Instead of having one or two premise-based data centers per region, we manage a dynamic, global footprint of over 60 AppHubs around the world. Instead of taking months or years to build out, we can stand-up a customer in days. AppHubs provide the framework that enables us to deliver a software-defined, cloud optimized network.
Full Application Delivery Stack
AppHubs provide a complete application delivery stack in the cloud. Starting with core switching, routing, and load balancing, we customize AppHubs to meet enterprise needs. This includes layering in SD-WAN from providers like Cisco, VeloCloud or Meraki; lifting and shifting a security solution such as Palo Alto to the cloud; and enabling edge compute and storage with a hyper-converged, private cloud.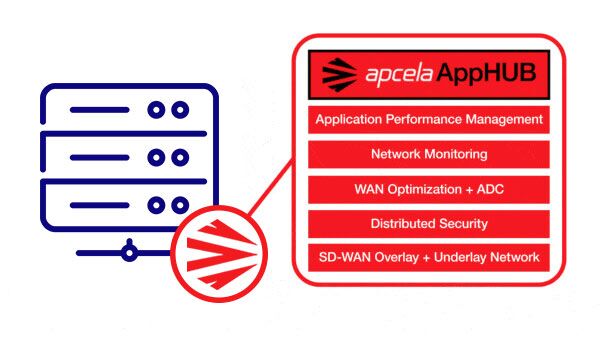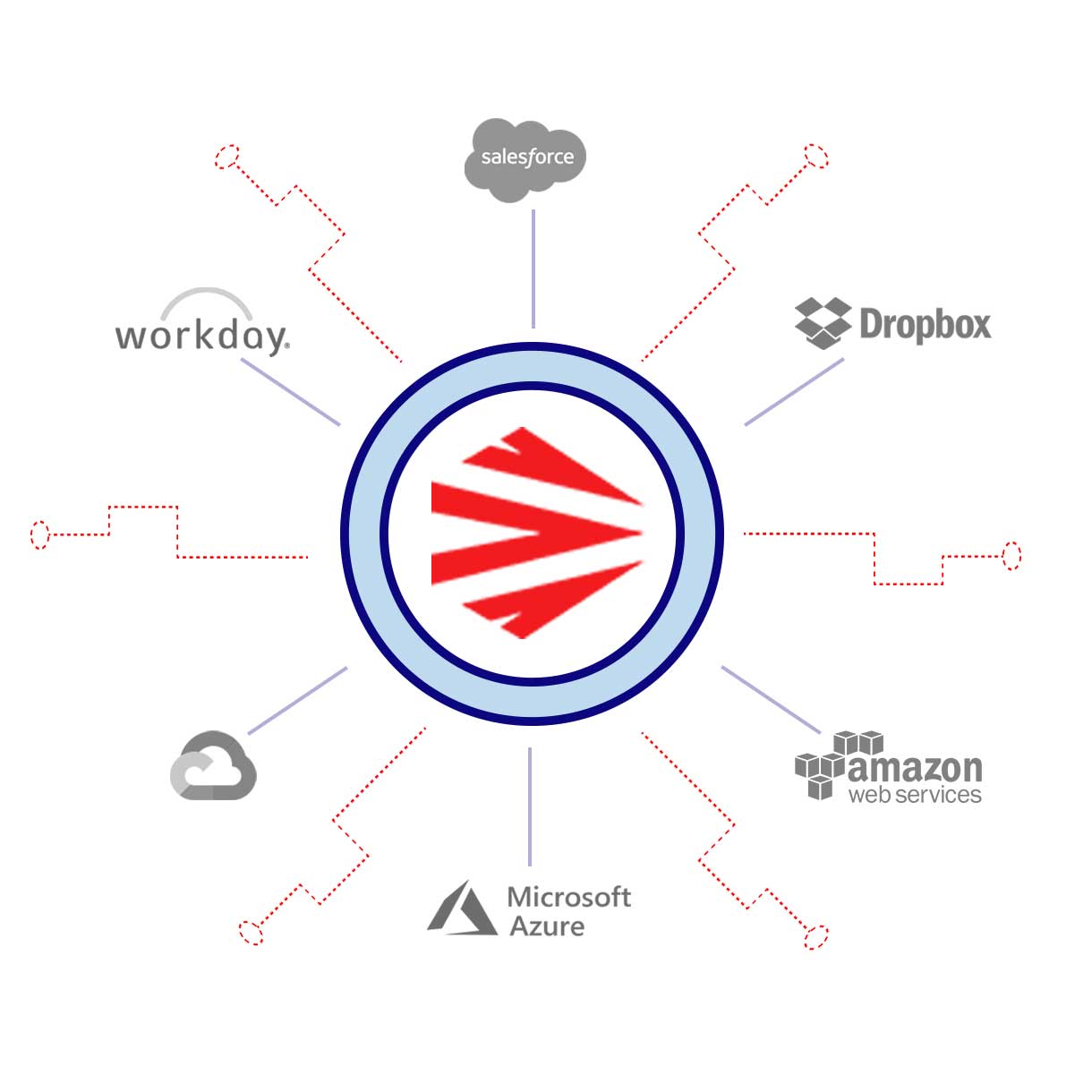 Cloud Connected
AppHubs are located at carrier neutral cloud exchanges around the world. This enables a customer to leverage the peering, direct connect, and location benefits of being in the same exchanges as major SaaS and IaaS services like Office 365, AWS, Salesforce, or Google Cloud without establishing their own physical connections. Essentially, the AppHub does the heavy lifting, or rather 'connecting,' for you.
On-Ramp to Speed and Performance
The AppHub serves as the entry and exit ramp for Apcela's low-latency, global backbone. This highly meshed network creates high speed express lanes between data centers, branch offices, remote users, applications and the cloud. Integrated with the backbone, AppHubs help transform the enterprise WAN from a centralized and siloed IT architecture to a next-generation, cloud optimized network.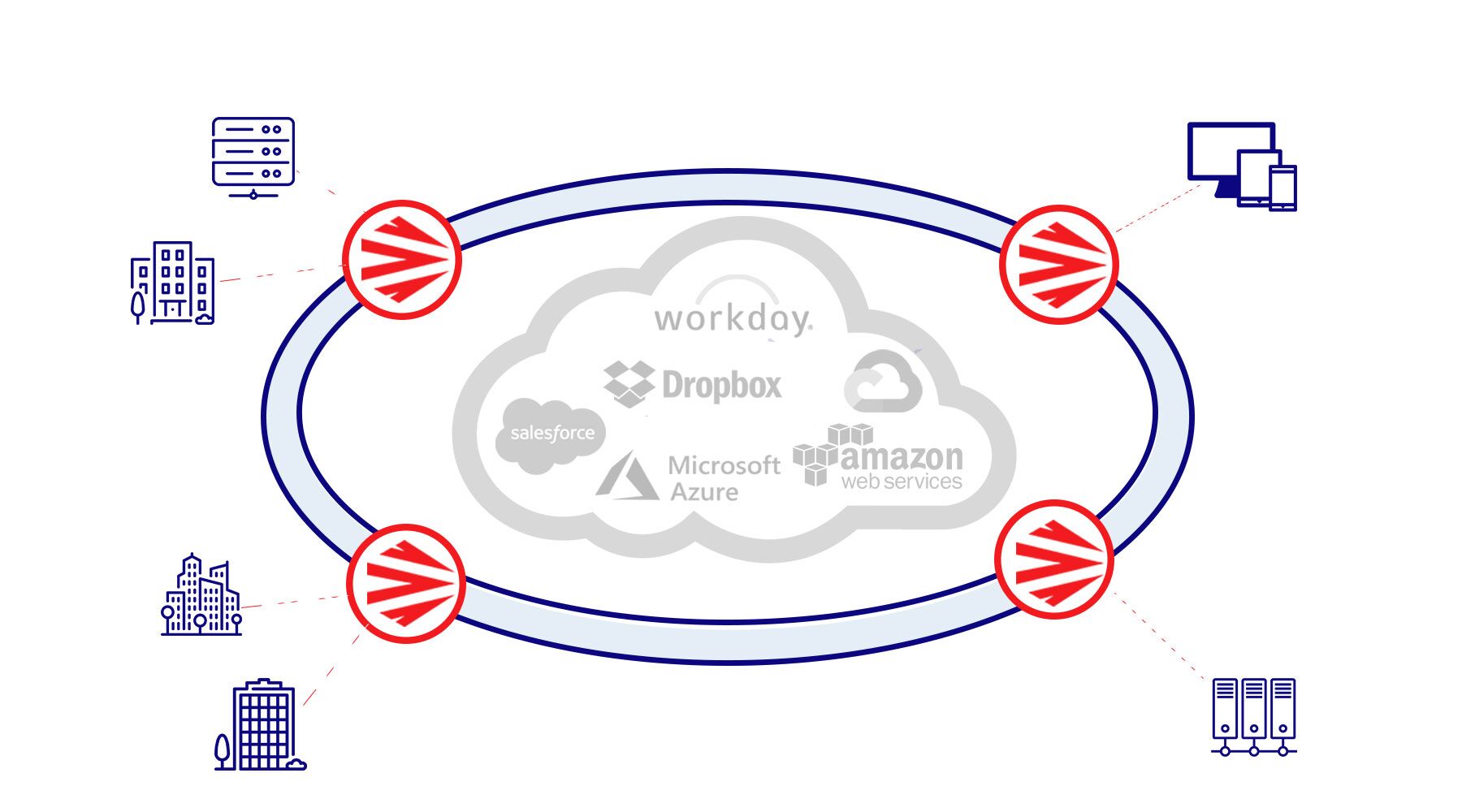 A Software-Defined Network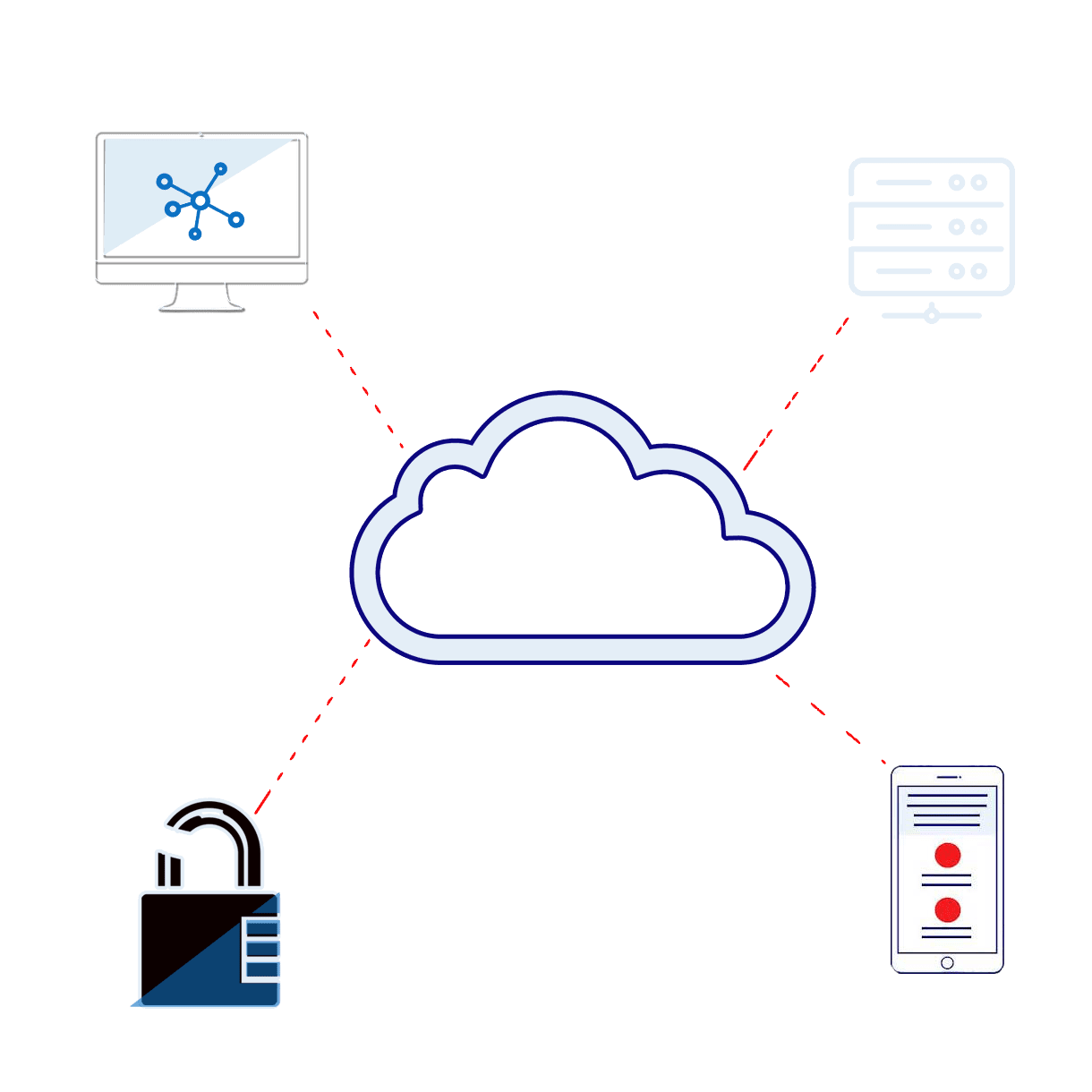 Next-generation networks begin with SD-WAN technologies. We manage an array of devices including Cisco and VeloCloud to help customers leverage all of the incredible benefits that SD-WAN has to offer. From application aware routing to dynamic path selection and QoS prioritization, SD-WAN separates the data and control planes to support a truly cloud-ready network.
One of the benefits of an SD-WAN overlay provided by Apcela, is that it enables an enterprise to deploy their WAN over any connection, MPLS, Internet, LTE. As a result, we can quickly and efficiently connect data centers, branch offices, and remote users to often dramatically reduce network costs.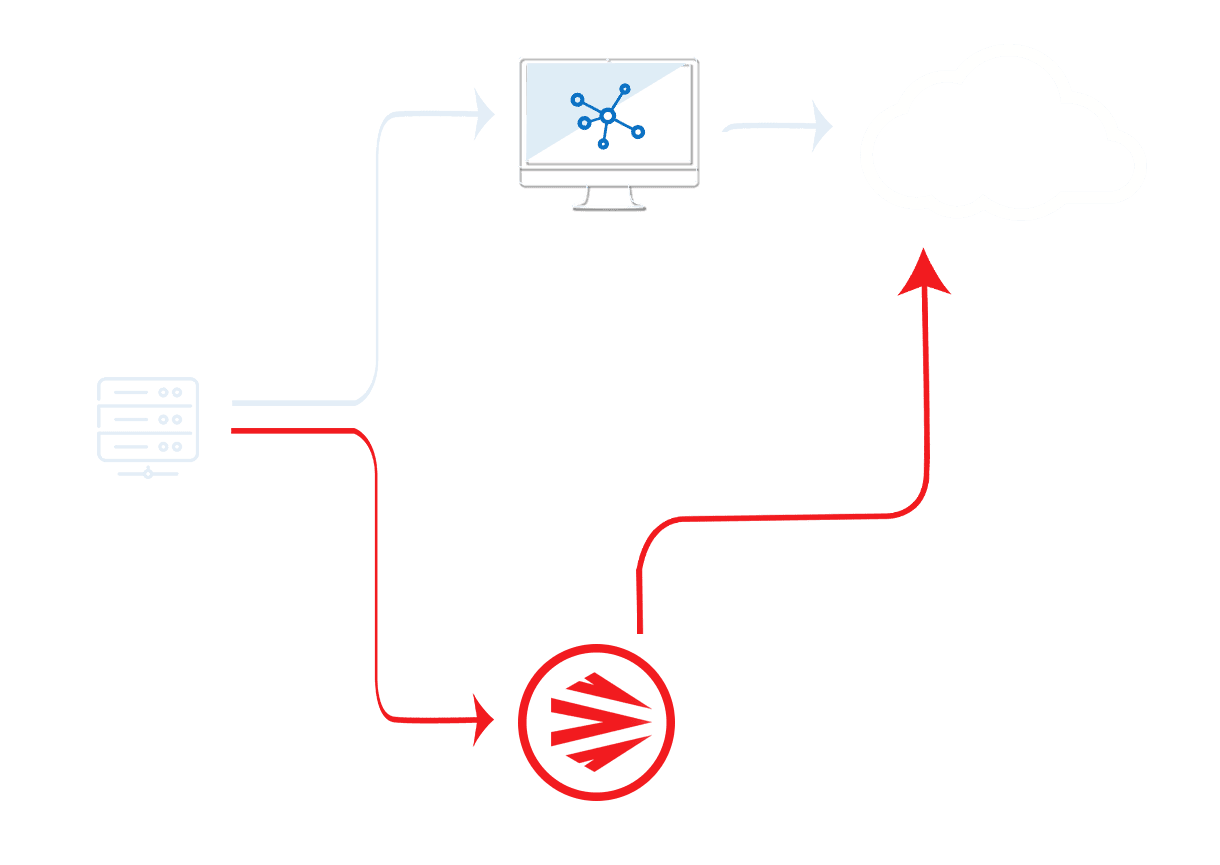 A Global Backbone that Hums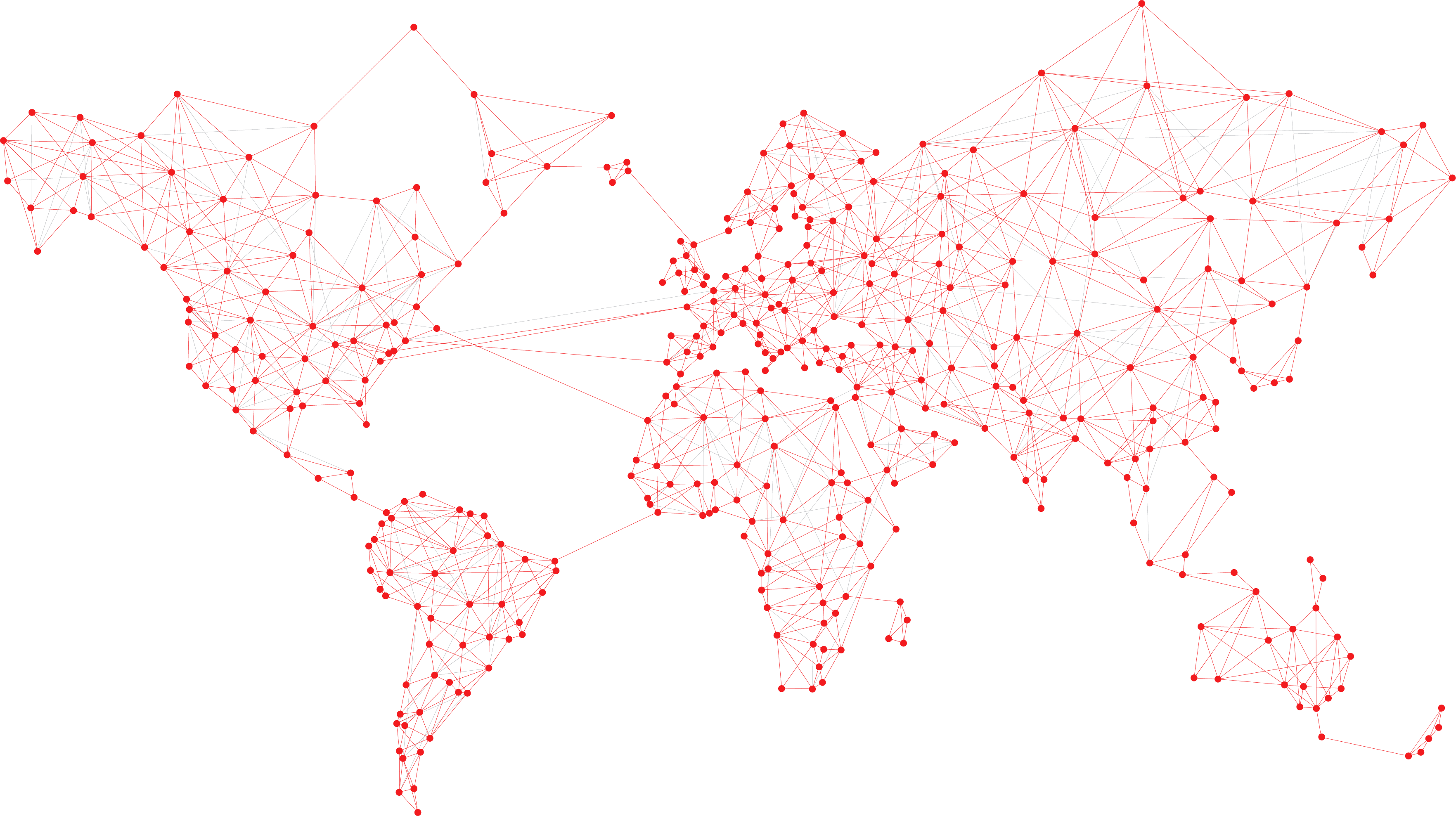 We have spent the last decade, building and continuously optimizing a global backbone built for the digitally transforming enterprise. The result is a high-performance, low-latency private network across 65+ carriers worldwide, providing a highly meshed architecture over 180+ markets. In other words, it's fast … really fast. What's more, we can manage last-mile connectivity needs to remove the headache of managing multiple providers.
Tools to Monitor, Analyze and Optimize

Making sense of the volume of network and application data from the enterprise, Apcela created network monitoring and analytics tools. Apcela's AppSensor™ is an application-aware, network performance monitoring and telemetry solution. Through network instrumentation, AppSensor proactively monitors and analyzes application performance across underlay and overlay networks, enabling infrastructure and operations teams to locate application-specific performance problems, thereby reducing time-to-diagnose and accelerating time-to-repair.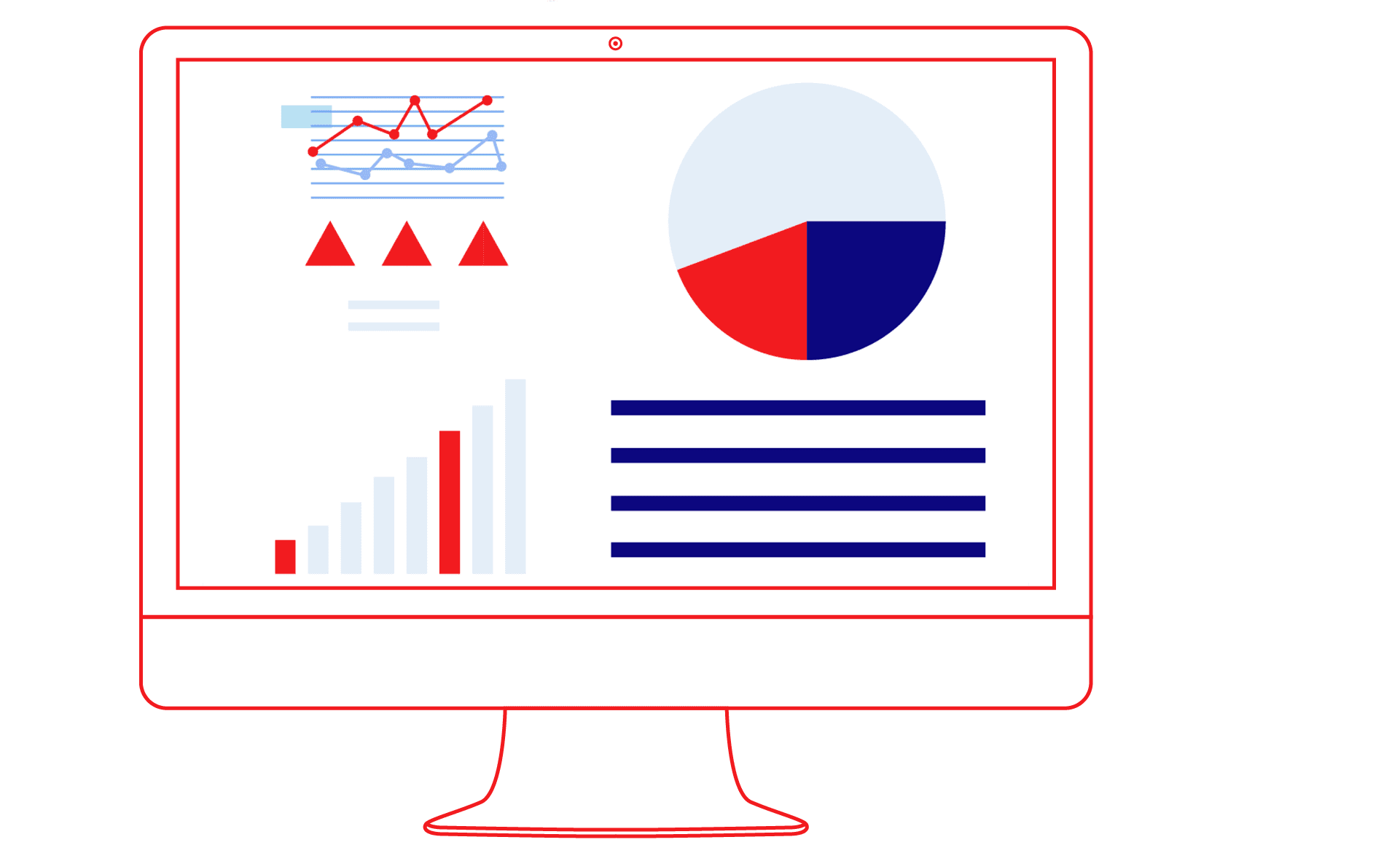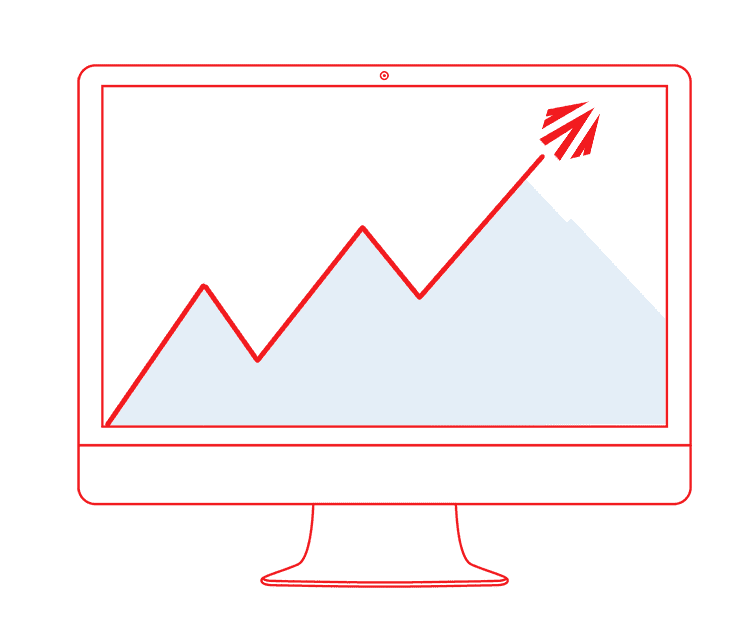 Apcela's Enhanced Analytics Platform™ is a SaaS application that gathers data from all components in a cloud stack, including: AWS, Cloudflare, Oracle, Palo Alto, vmWare, zScaler and other application delivery services and assesses real-time event and metric-driven correlations between networks, applications and third-party elements such as firewalls.
A 24/7 Team: Always there for You

Apcela operates 24/7 state-of-the-art Network and Security Operation Centers (NOC and SOC). The Operations Centers are complimented by a best in class teams dedicated to supporting customer needs at any time, day or night. Apcela's operations and engineering teams include CCIE certified engineers skilled in layer 1, 2, and 3 networking, DWDM, CWDM, SD-WAN, Network Security, and Network Orchestration Tools. Customers also have access to an online ticketing and monitoring dashboard to view network performance or to request assistance.