Apcela Cloud Partner Program
Your Customers Have a Challenge
Many hosted offerings lack a solution for customers who are used to the predictability of on-premises applications. The delivery of your services over the internet does not guarantee high performance, reliability and security. This jeopardizes the user experience. In fact, the top network challenge for one-third of enterprise IT professionals is supporting cloud applications. These challenges are set to escalate going forward. Therefore, cloud providers will need to think strategically to provide enterprise-grade internet.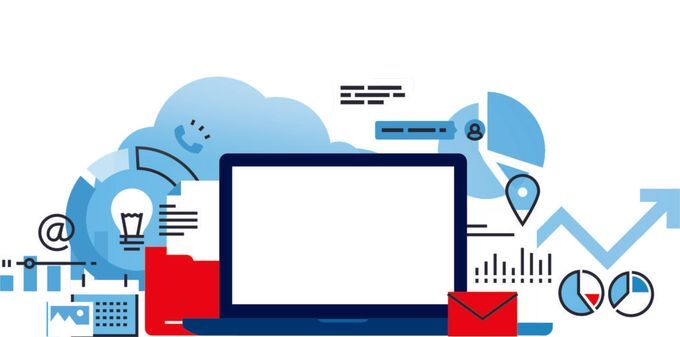 Now You Have an Answer
Through the Apcela Cloud Partner program, your business can help customers accelerate the performance of your cloud offerings. Partners leverage Apcela's global, low-latency network to deliver best-in-class performance for customers looking for the simplicity, performance and security they have traditionally experienced on-premises.
Key Benefits of Joining the Apcela Partner Program
Drive Additional Revenue.

Expand

your revenue through a white-labeled, high-performance connectivity offering.

Provide High-Reliability Access to Your Customers.

Guarantee your customers access to your hosted application and/or infrastructure services.

Bypass Public Internet Congestion, Jitter, and Cyberthreats.

Enable a much faster experience for your customers.
Solve Customer Complaints and UX Challenges.

Solve challenges while driving new margin.
Software-as-a-Service Providers
Learn More
Partner Opportunity:
Providing hosted applications is no small feat when your users are dispersed around the globe. With the added feebleness of mobile connections and spikes in application data usage, end user experience gets affected. Apcela's Cloud Partner Program allows SaaS providers to deliver their services to business users reliably at ultra-fast speeds. With an added premium service to their offering, Partners can provide added revenue streams to their team.
Benefits to Your Users:
High-performance end user experience without buffering, pixelation, slow page loads, and other network quality challenges
Ultra-low-latency speed for applications leveraging Big Data, media files, live streams, collaboration, and day-to-day application use
Added security with encryption and avoidance of cyber threats over the public internet.
Infrastructure-as-a-Service Providers
Learn More
Partner Opportunity:
Market leaders in Infrastructure-as-a-Service, including AWS, Microsoft Azure, IBM SoftLayer, Rackspace and others, all have one thing in common: an easy-to-use direct interconnection program. Such programs enable IaaS customers to securely connect to cloud resources. As an Apcela Cloud Partner, you will allow your customers to directly connect to your infrastructure from around the globe, taking advantage of over fifty Apcela data centers.
Benefits to Your Users:
Direct connectivity into your cloud environment from over fifty colocation data centers worldwide
Private connectivity to SaaS and other applications which your IaaS customers may utilize
Ultra-high-performance of application delivery from your environment to the user, regardless of location or access method
Secure encrypted transport that bypasses an internet infiltrated with cyber threats
Communication-as-a-Service Providers
Learn More
Partner Opportunity:
Communication is the bread and butter of your business, but how do you ensure quality-of-service over unstable Internet connections or costly service providers? Apcela's Cloud Partner Program allows your team to take control back into your hands and offer a value-added service to your customers. Remove jitter and packet loss for ultra-clear voice and video services while adding new revenue opportunities for your business.
Benefits to Your Users:
Direct connectivity into your cloud environment from over fifty colocation data centers worldwide
Ultra-high-performance of application delivery from your environment to the user, regardless of location or access method
Join the Apcela Cloud Partner Program
Provision connectivity into an Apcela datacenter
Offer high-performance connectivity to your customer with a margin of your choice
Apcela delivers your resources to the customer at high quality, ultra-fast speeds