Cloud Acceleration
Turn-up connectivity with new cloud providers in hours; optimize performance with AWS, Microsoft, and Google; and transition your network to be truly cloud-ready.
We wanted to make cloud connectivity simple for enterprises. To do it, we built a global backbone across cloud exchanges throughout the world, enabling you to connect to IaaS and SaaS providers with ease. Matching connection speeds with workloads, connecting with providers like AWS and Microsoft in multiple locations, or leveraging Equinix Cloud Exchanges, we do the heavy cloud 'lifting' to optimize your hybrid IT environments.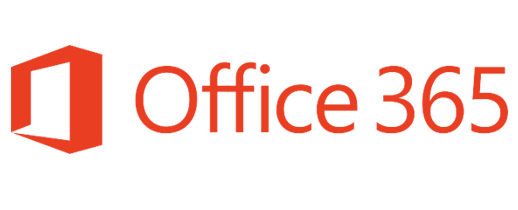 Data centers in the cloud
At the center of Apcela's solution is our proprietary AppHub, a virtual data center in the cloud. Instead of having one or two premise-based data centers per region, we manage a dynamic, global footprint of over 60 AppHubs around the world. Instead of taking months or years to build out, we can stand-up a customer in days. AppHubs provides the framework that enables us to deliver a software-defined, cloud optimized network.
At the center of the action
AppHubs are located at carrier neutral cloud exchanges around the world. This enables a customer to leverage the peering, direct connect, and location benefits of being in the same exchanges as major SaaS and IaaS services like Office 365, AWS, Salesforce, or Google Cloud without establishing their own physical connections. Essentially, the AppHub does the heavy lifting, or rather 'connecting,' for you.
Office 365 Acceleration
Microsoft's Office 365 was not built for the legacy, premise-based data center model. With 100+ locations (and growing), it was designed for the cloud. Apcela's Office 365 Accelerator helps digitally transforming enterprises harness the true potential that 0365 has to offer. Designed to improve performance and reduce the latency that branch offices and edge users often experience, Office 365 Accelerator easily integrates with your WAN architecture to quickly connect with Microsoft where you were designed to connect … at the edge.
Office 365 Acceleration Features
Global Connectivity
On-ramp to Microsoft's global network of 100+ locations without hair-pinning traffic.
Improved Application Performance
30-50% improvement in Microsoft Office 365 application performance.
Route Optimization
Manage 0365 tenant locations and your hybrid IT environment.
The Definitive Guide to Optimizing Your Office 365
Read how the network design can impact your bottom line, and discover some of the common causes of O365 performance issues – and their solutions. Access real use cases and instructions for how to get started with assessing your network. Get the knowledge you need to improve your Office 365 experience today.
"The legacy 'data center as the center of the universe' network and network security architecture is obsolete and has become an inhibitor to the needs of digital business."
"Apcela is a rapidly expanding provider of highly innovative solutions in the SD-WAN and SDN space."