Office 365 Accelerator
With a software-defined approach to identify O365 traffic and Apcela's backbone leveraging AppHubs as local egress points to Microsoft's Global Network, O365 latency and performance issues become a thing of the past.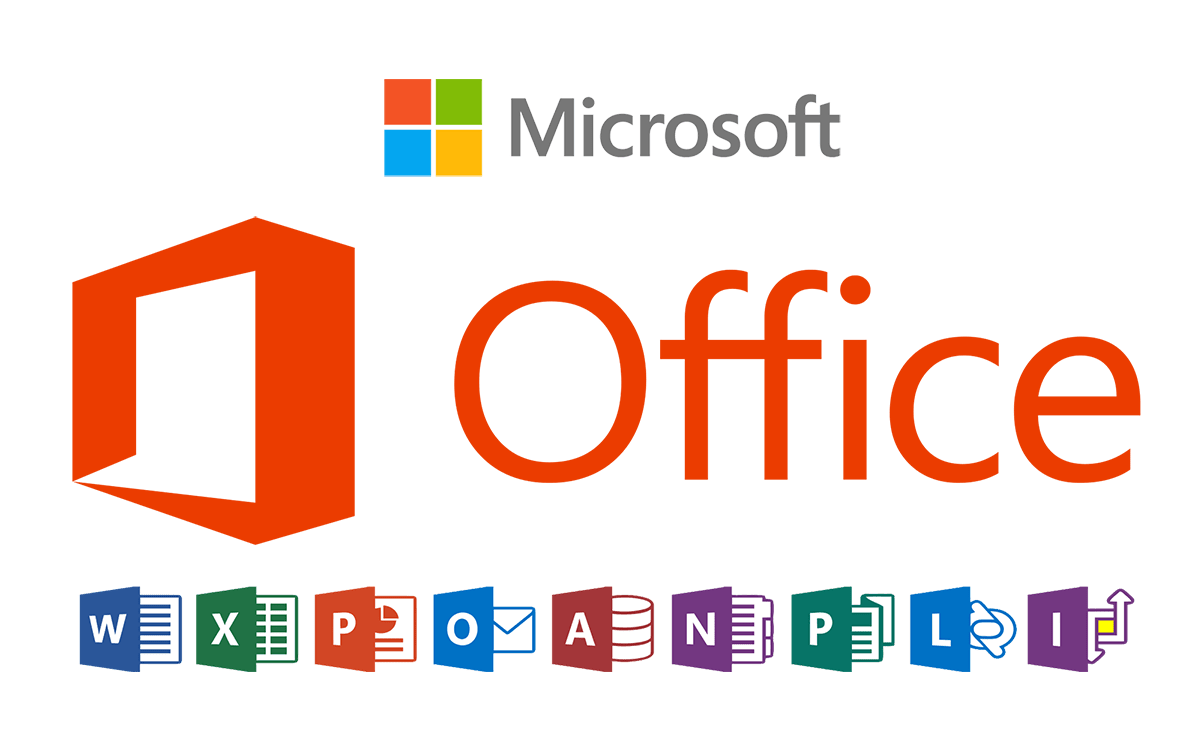 "The primary goal in the network design should be to minimize latency by reducing the round-trip time (RTT) from your network into the Microsoft Global Network, Microsoft's public network backbone that interconnects all of Microsoft's datacenters with low latency and cloud application entry points spread around the world."
Office 365 Accelerator Benefits

Software-Defined Approach
Leverage Microsoft approved SD-WAN technology to identify and segment 0365 traffic.

Application Performance Monitoring
Monitor and continuously optimize routing based on application performance.

Local DNS Resolution
Cache and resolve local DNS queries at the branch office in line with Microsoft's Connection Principles.

Local Egress
Egress branch office closest to Microsoft's Distributed Service Front Door infrastructure.

Ease of Deployment
Simplify configuration and automatic creation of the DNS, routing policies, NAT and firewall rules.

Security Deployment Flexibility
Choose how to leverage SWGs, CASBs, and Microsoft a trusted network in defining your security and routing policy.
Why O365 is a different kind of cloud service?

One of the most significant architectural features of Office 365 that is often missed or misinterpreted by network planners is that it is a truly global distributed service in the context of how users connect to it. The user experience with Office 365 (including performance, reliability and other important quality characteristics) involves connectivity through highly distributed service front doors that are scaled out across hundreds of Microsoft locations worldwide.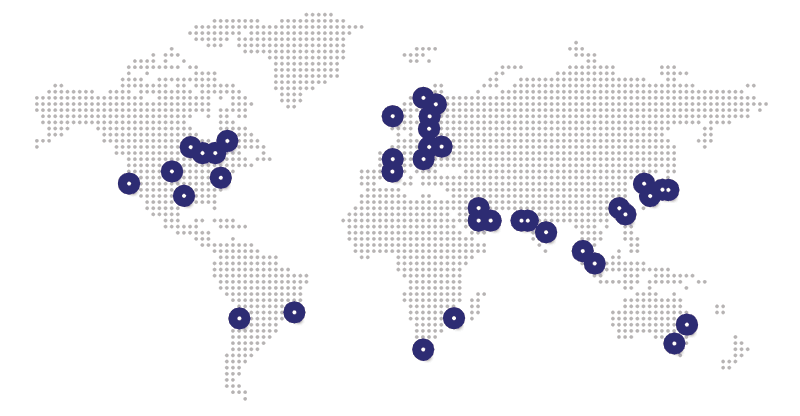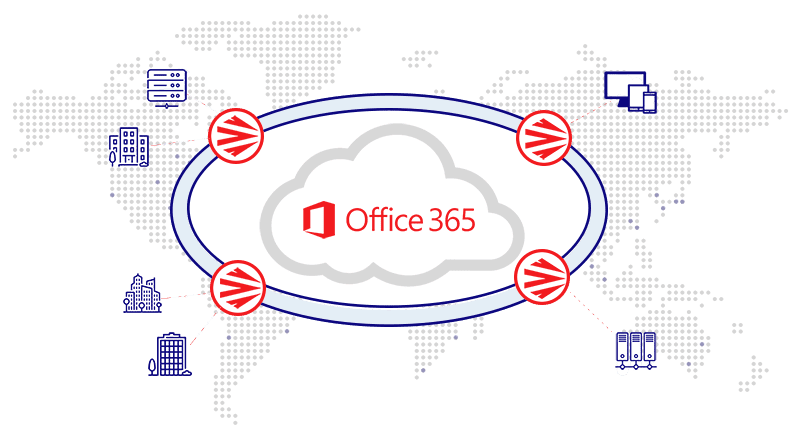 How Apcela accelerates O365 performance?

Apcela's Arcus Platform enables enterprises to easily plug in to a network architecture built to optimize performance of distributed SaaS applications like Office 365. We leverage SD-WAN to segment traffic, route traffic on our private backbone, and then connect locally with Microsoft at their globally distributed service front doors. This local egress across Apcela prevents network hairpins and suboptimal public internet routing that often hinders 0365 performance. Implementation is a easy and doesn't require the capital investment or operational overhead of managing global network.
Step 1. Identify O365 traffic.

Key to accelerating performance for Office 365 deployment is identifying and segmenting traffic destined for Microsoft's global network. Apcela leverages a combination of approaches like network route optimization, firewall rules, browser proxy settings, and bypass of network inspection devices for certain endpoints. We leverage Microsoft approved SDN vendors like Cisco to segment traffic.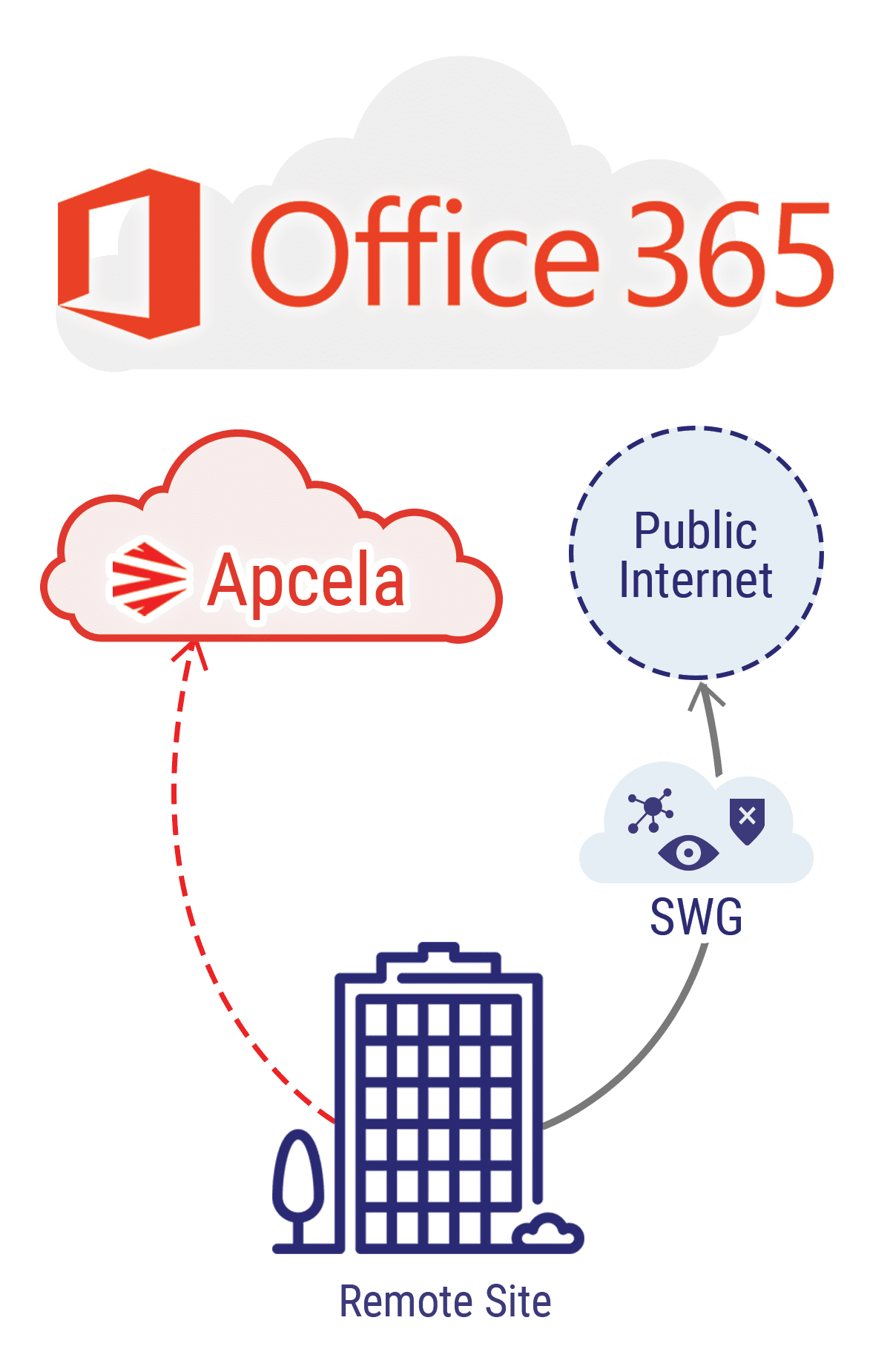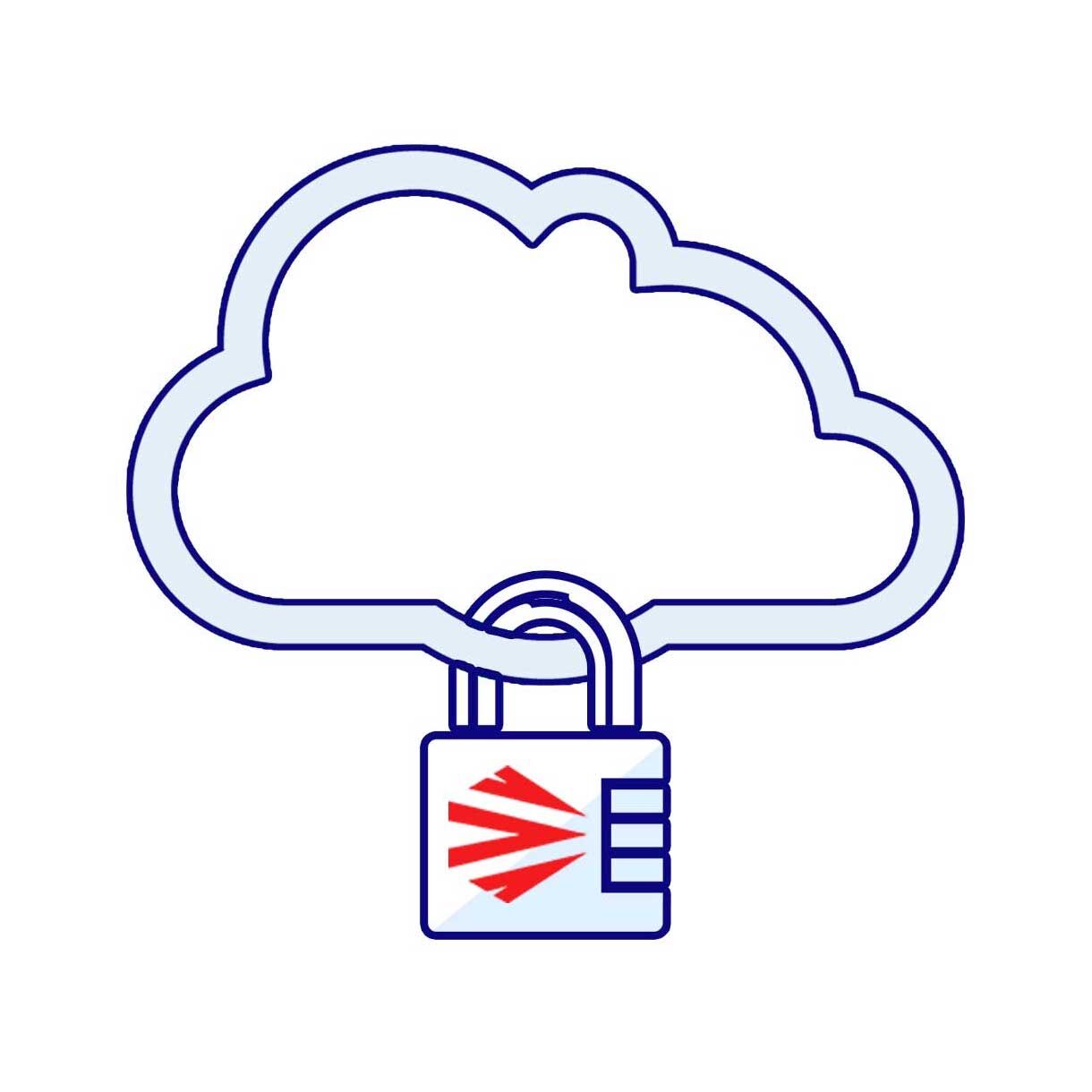 Step 2. Choose your security policies.

One of the many benefits of SD-WAN is that it enables you to apply differentiated security policies based on the services that users are connecting to. Regular internet traffic can be routed through a secure web gateway while traffic for trusted services like 0365 can connect directly if the enterprises chooses.
Step 3. Egress traffic locally.

Egress Traffic Locally. After traffic destined for O365 is identified, we can route that traffic across Apcela's global backbone. This essentially becomes an extension of your WAN but for the cloud. The backbone is anchored on 60+ globally distributed AppHubs that overlap with Microsoft's distributed service front doors. This footprint enables us to egress traffic locally on the Microsoft Global Network without network hairpins or the impact of congestion on the public internet.