With data breaches happening throughout the world on a daily basis, security in the digital age is now more important than ever. These breaches can result in the compromise of billions of personal records, from financial details to logins and passwords.
At Apcela, we often hear from enterprises that network and application security is a key concern. Having SD-WAN in place can play a big part in addressing security concerns, allowing enterprises to encrypt branch-to-branch corporate traffic using IPsec and protecting valuable data.
Because of the recent Facebook data breach resulting in 50 million records compromised, we thought it would be interesting to take a look at data breaches throughout the world since 2013. More specifically, what industries and countries are affected the most, as well as how these breaches happen and what their targets are.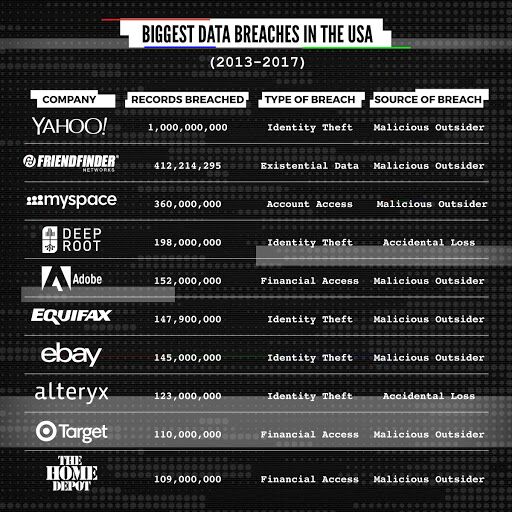 From financial access to identity theft, some of the biggest companies in America have been hacked at one point or another. To date, Yahoo has had the most records breached with an estimated 1 billion records compromised by a malicious outsider with the goal of identity theft.
Social networks are another top target also with FriendFinder and Myspace having over 700 million records compromised as a result of data breaches.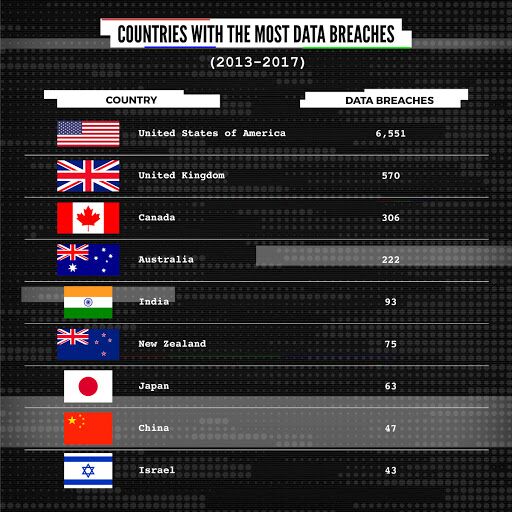 When it comes to countries, the United States is the number one target in the world by a colossal margin with a total of 6,551 individual breaches occurring between 2013 and 2017. This is over 1000% more than the United Kingdom which is the second-most targeted country with 570 individual breaches.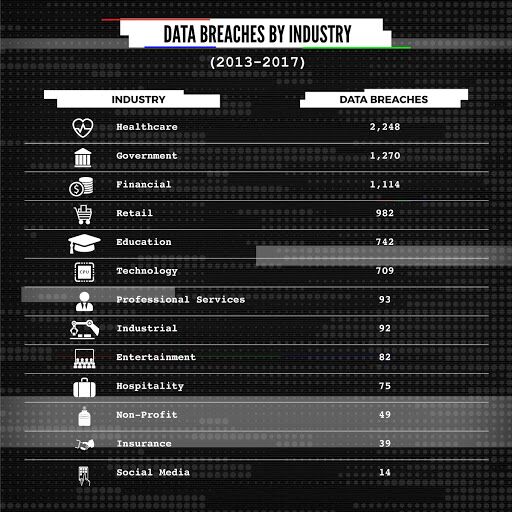 Looking at data breaches by industry, healthcare is the most targeted industry with a total of 2,248 breaches. Following in second and third place are the Government and Financial industries with 1,270 and 1,114 data breaches respectively.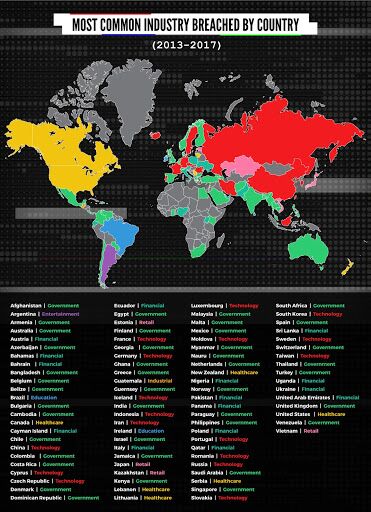 When it comes to data breaches throughout the world, Government has had the most records breached overall with government breaches accounting for the most records compromised in 48 countries. Technology and Financial industries tie with both industries having the most records breached in 17 countries.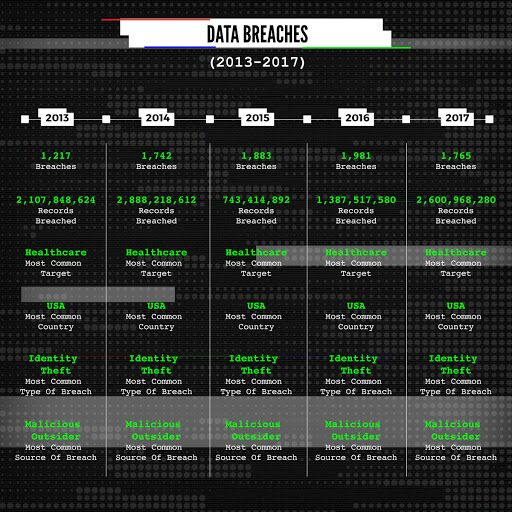 As we examined data breaches that have happened throughout the years, we saw that the United States is the most common country targeted, Healthcare is the most targeted industry, identity theft is the most common type of breach, and malicious outsiders are the most common sources of breaches.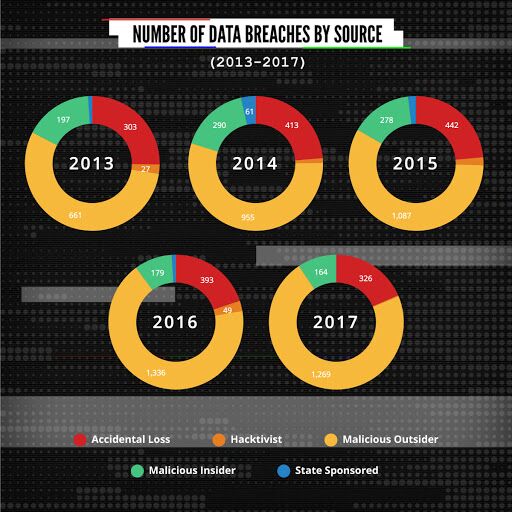 From 2013 to 2016, data breaches by malicious outsiders have increased steadily, however, there was a small drop in 2017. Accidental data loss breaches have declined since 2015, so hopefully, tighter security practices have been put in place!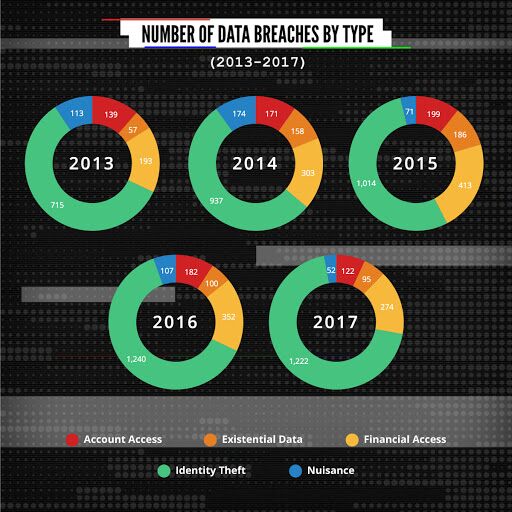 Looking at data breaches by type, identity theft has been the most common type of data breach over the years and that number has been steadily increasing since 2013. It's good, however, to see that nuisance breaches have dropped by over 50% since 2016.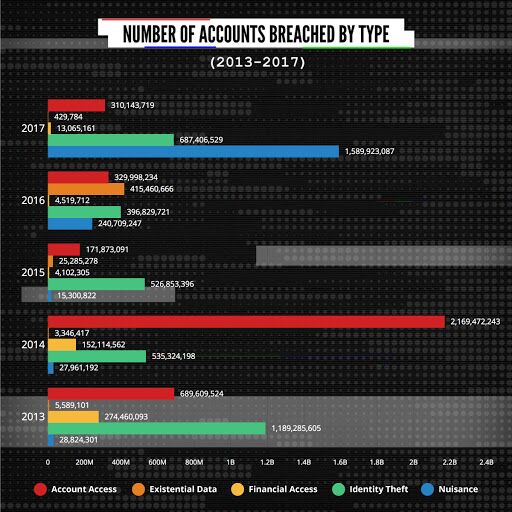 Looking at the number of records compromised, account access type data breaches have resulted in the most records being breached over the years with 3.6 billion records compromised. The lowest amount of records breached by type comes from financial access data breaches with just over 448 million records compromised since 2013.
So there you have it! The United States is the biggest target for data breaches overall, Government has had the most data breaches worldwide, and Malicious Outsides are the most common source of data breaches aiming at using data breaches to achieve identity theft the most.
At Apcela, we strive to improve the performance and security of your applications. See how our solutions work together towards this shared goal.